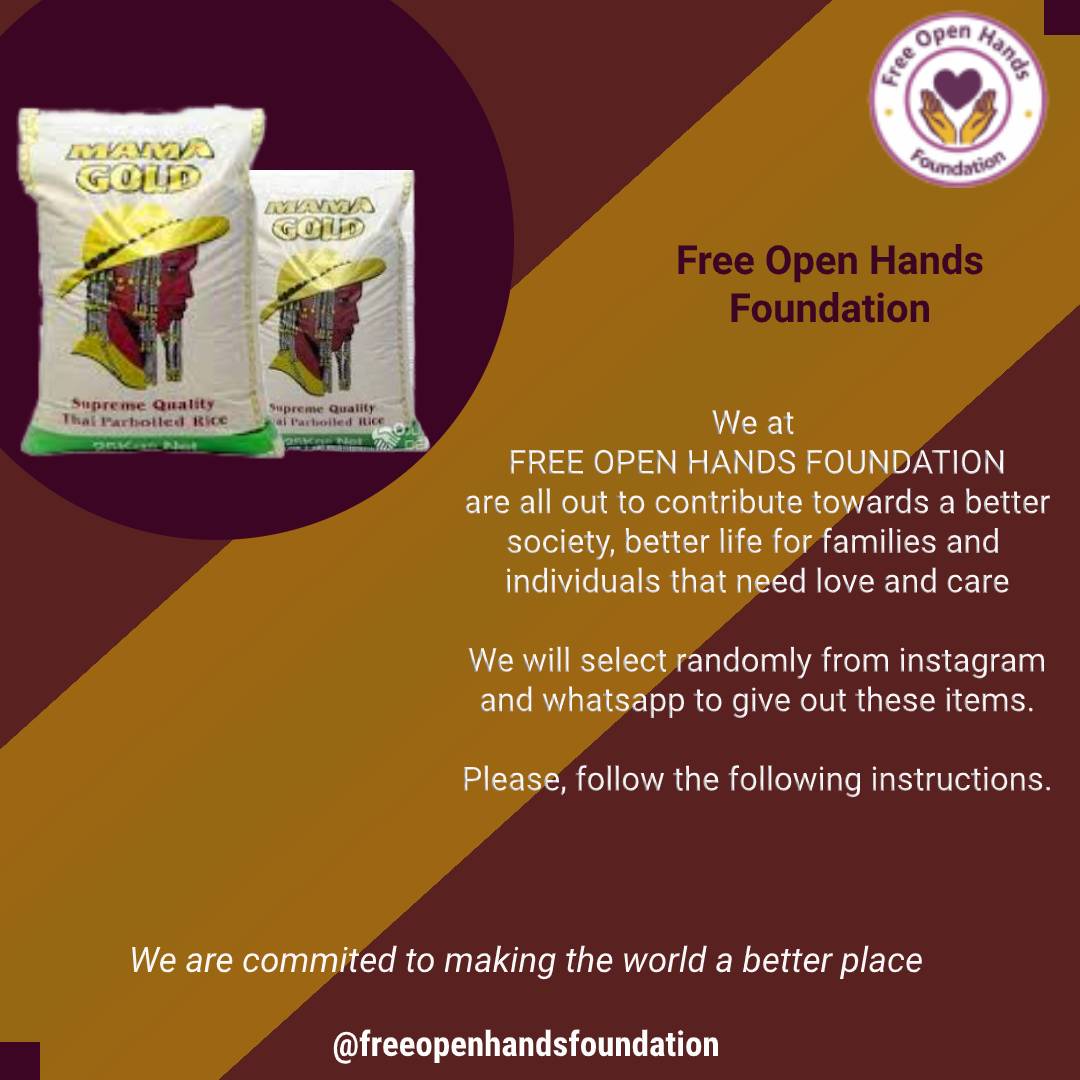 Distributing food items to help fight Covid-19
We are all out to contribute towards a better society, better life for families and individuals that need love and care. We, at this season and times of trials in the world are going to be supporting families/individuals in Lagos and Ibadan With food items like Rice, beans, garri to support their day to day living in our own little way.
This is a little contribution, but we will do more as we get more empowered to do so.
Please stay safe out there, take all the safety cautions against corona virus seriously and keep your sanity intact as this will pass. The world will bounce back better with happiness on our streets and smiles on our faces again.
We will select randomly from Instagram and WhatsApp to give out these items